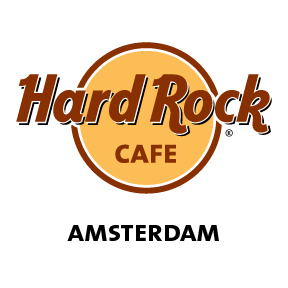 Venue
Hard Rock Cafe, Amsterdam
Date
01-dec-2021 31-dec-2021
Event info
IT'S ABOUT THE MOMENTS
Are you ready for the most wonderful time of the year? Celebrate the festive season with us! We have two delicious options available. We serve our classic specialties and also offer some signature dishes with a Christmas worthy upgrade.

2 Courses / €33.95 / Main Course + Dessert
3 Courses / €38.95 / Starter + Main Course + Dessert

Starter (Choice of)
- Caesar Salad Bruschetta
- Blue Cheese Chopped Salad
Main Course (Choice of)
- Full Rack Baby Back Ribs
- BBQ Grilled Chicken
- Grilled Salmon
- Mushroom & Swiss Burger
- New York Strip Steak with Marinated Mushrooms
- Surf & Turf Burger
- Original Legendary® Burger
- Moving Mountains® Burger

Dessert (Choice of)
- Holiday Brownie
- Espresso Martini
*Detailed menus: https://www.hardrockcafe.com/location/amsterdam/files/5288/USJ210712_-_HRC_EU_-_HOLIDAY_2021_MENUS_-_AMSTERDAM_-_ENG.pdf


We hold allergy information for all menu items, please speak to your server for further details. If you suffer from a food allergy, please ensure that your server is aware at the time of order.

Please ensure to have a European DCC approved Covid QR code (proof of vaccination or negative test taken in the Netherlands at official test locations via www.testenvoortoegang.org) in combination with a valid form of identification for entry in to our premises.
This is the official ticketshop for Hard Rock Cafe Amsterdam . Order your tickets here and receive them directly.