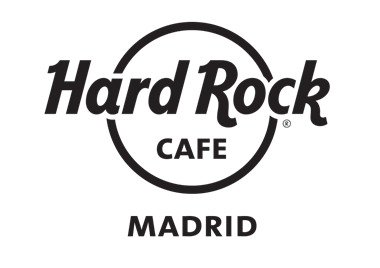 Venue
HARD ROCK CAFE MADRID, Madrid
Date
14-jun-2018 15-jul-2018 / 17:00 - 22:00
Event info
¡MUNDIAL RUSIA 2018!
HARD ROCK CAFE MADRID & BUDWEISER PRESENTAN:
PALCO VIP BUDWEISER DE HARD ROCK CAFE MADRID:
VIVE EL MEJOR FÚTBOL EN NUESTRAS PANTALLAS Y CON EL MEJOR AMBIENTE
El partido que quieras en pantalla gigante desde la Terraza* o Sala Skyline, menú VIP, merchandising oficial de Budweiser, futbolín, y mucho más.
*Terraza sujeta a disponibilidad.
MENU VIP:
Nachos
Bruschetta
Tupelo
Spring Rolls
Pork Sandwich
Mini Hamburguesas Legendary
Mini Hamburguesas Veggie
Mini Brownies
Bebidas – Barra libre de**:
Cerveza Budweiser Vino Rioja tinto y blanco, Refrescos Variados,
Té helado, Agua Mineral
**Durante 2 horas
ENTRADAS:
COMPRA ENTRADA ONLINE: 35,50€/persona
Venta online disponible hasta 24hrs antes del partido (Excluyendo los partidos que caen en fin de semana cuya venta online finalizará los VIERNES a las 15.00hrs)
Venta a través de Link2ticket
COMPRA ENTRADA EN HARD ROCK: 39,50€/persona
Anticipada - compra en oficinas en horario de lunes a viernes 9.00 - 18.00hrs. Disponibilidad & Reservas: madrid.sales@hardrock.com / +34 91 436 43 40
Compra directa en HRC el día del partido
Consulta los partidos que serán retransmitidos desde el PALCO VIP en LINK2TICKET
*Terraza sujeta a disponibilidad opción alternativa Sala Skyline (pantalla gigante y servicios de PALCO).
*Hasta completar aforo de palco
WORLD CUP RUSSIA 2018!
HARD ROCK CAFE MADRID & BUDWEISER PRESENTA:
BUDWEISER VIP BOX at HARD ROCK CAFE MADRID
ENJOY THE BEST FOOTBAL AS IN THE STADIUM BOX!
Giant screen, terrace*, foosball, official Budweiser gifts & raffles and a menu fit for champions!
*Terrace* under availability – alternative option Skyline Room
VIP MENU:
Nachos
Bruschetta
Tupelo
Spring Rolls
Pork Sandwich
Mini Legendary burger
Mini Veggie burger
Mini Brownies
DRINKS INCLUDED
Budweiser / Red and White Wine- Rioja Soft Drinks / Mineral Water
*During 2 hours
TICKETS:
EARLY BIRD TICKET: 35.50€
Online sale available up to 24 hours before the game (Excluding weekend games where online sale will finish at 3:00 pm on Fridays)
Sale through Link2ticket
PURCHASE AT HARD ROCK CAFE: 39.50€
Advanced - purchase at offices from Monday to Friday from 9.00 - 18.00. Check availability for reservations: madrid.sales@hardrock.com / +34 91 436 43 40
Buy directly at HRC on match day
Check matches that are rebroadcast from the VIP BOX at LINK2TICKET
*Terrace* under availability – alternative option Skyline Room
*Booking´s can be made until complete box´s full capacity