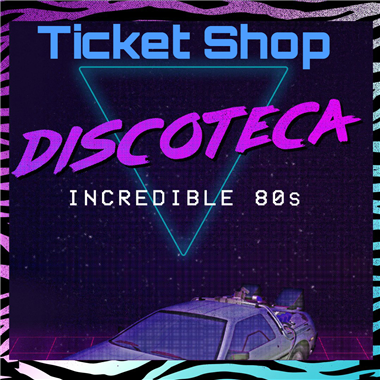 Venue
Podium Victorie, Alkmaar
Date
29-sep-2018 / 22:00 - 04:00
Event info
Zaterdag 29 september Discoteca - Incredible 80s! in Podium Victorie Alkmaar.
De nieuwste parel DISCOTECA 'teleport' je helemaal terug naar de toekomst van de jaren '80, met fullcolor laser, vet verlichte discovloer en alles! Rol je broekspijpen maar op, knal je nieuwste sneakers eronder, tiss je haar op, schuif die schoudervulling maar je kleding in of kom gewoon als jezelf en ga los op de hippe strakke 80s sound: US Import, Italo disco, 80's electrofunk en electric disco sounds met invloeden van Giorgio Moroder, Cerrone, Gino Soccio, Prince, enzo .. Een dikke vette combi van voortstuwende discogrooves, rollende basslijntjes, warme synts & oldschool (808!!) drummachines en om het feest compleet te maken, natuurlijk ook de wat bekendere classics. De eerste editie was echt de bom, dus deze mag je eigenlijk niet missen, want de eigthies zijn zóó 2018! :)
Presale Early Discofreak Tickets is gestart!
This is the official ticketshop for DISCOTECA incredible 80s. Order your tickets here and receive them directly.