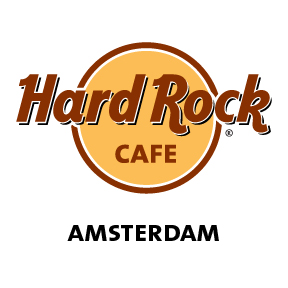 Venue
Hard Rock Cafe, Amsterdam
Date
01-jul-2018 30-dec-2018 / 10:00 - 18:30
Event info
1. Combine your visit to Hard Rock Cafe Amsterdam with a trip to The Amsterdam Dungeon
The Amsterdam Dungeon is an 80 minute journey into 500 years of Amsterdam's horrible history, with live shows and great actors that will ensure you'll have a wonderful scary time. Combine this with a 2 course meal including soda at Hard Rock Cafe Amsterdam for the perfect day out.
Opening Times:
The Amsterdam Dungeon is open every day.
Daily from 11AM
Closing Times and Last Tour: Monday, Tuesday, Wednesday, Thursday & Sunday 6:00PM
Closing Times and Last Tour: Friday & Saturday 7:00PM
A new tour starts every 10 minutes.
It depends on the first in the row whether the next show will be in English or in Dutch.
Always check website details www.thedungeons.com/amsterdam for special opening and closing times to save disappointment before purchasing your online ticket.
The Amsterdam Dungeon:
Rokin 78
1012KW
Amsterdam
Silver Menu at Hard Rock Cafe Amsterdam

Choice of Main Course
Hard Rock Burger
6-oz Burger served with seasoned fries
Hard Rock Cheeseburger
6-oz Burger, topped with cheese, served with seasoned fries
Veggie Burger
Veggie Patty on a toasted bun served with seasoned fries
Honey Mustard Chicken Sandwich
Grilled chicken, topped with bacon & cheese, served on a toasted brioche bun served with seasoned fries
Chicken Caesar Salad
Romaine lettuce tossed with grilled chicken, croutons and shaved parmesan cheese, with Caesar dressing
Twisted Mac, Chicken & Cheese Pasta
Cavatappi Macaroni tossed in a three-cheese sauce with roasted peppers, topped with parmesan parsley & bread crumbs & grilled chicken breast
Dessert
Ice Cream
Choice of Beverage
Pepsi, Pepsi max, 7up, Sisi or soda water
PLEASE PRINT TWO VOUCHERS FOR YOUR ENTRANCE AT BOTH HARD ROCK & THE AMSTERDAM DUNGEON
This is the official ticketshop for Hard Rock Cafe Amsterdam . Order your tickets here and receive them directly.