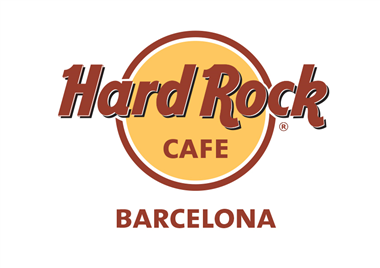 Venue
Hard Rock Cafe Barcelona, Barcelona
Date
31-dec-2019 / 21:00 - 03:00
Event info
¿Quieres despedir el año con una gran fiesta que nunca olvidarás?
¡Acompáñanos el próximo 31 de diciembre!
Hemos preparado una fiesta con un menú especial para los paladares más exigentes en el que los productos más típicos de HRC se mezclarán con sabores exóticos e ingredientes Premium. Oro comestible, foie, mahonesa de wasabi y cardamomo son algunos de los ingredientes que harán de esta cena un momento legendario.
Durante la cena, tendremos música en directo. Y a las 00.00 daremos la bienvenida al año 2020 tomando las uvas al ritmo de las campanas. Os lo proporcionaremos todo: las 12 uvas, el cotillón y el cava para brindar y compartir los mejores deseos para el año que está a punto de empezar.
A partir de ese momento, DJ Ayza tomará los mandos de la noche para no dejar de bailar hasta bien entrada la madrugada. Porque nada mejor que estrenar el año recién llegado bailando y disfrutando en el mejor ambiente.
Menú especial · Música en directo · Selección de vinos · Cotillón · Uvas de la suerte · Sesión especial de DJ Ayza
Consulta el manú completo aquí: https://cms.vizergy.com/vsites/files/5312/client_NYE_MEN%C3%9A_CAST_2019b.pdf
Precio:
Sala Main (piso superior): 135€ + gastos de gestión
Sala Platinum (piso inferior): 120€ + gastos de gestión
Menú Infantil: 50€ + gastos de gestión
Si tienes alguna duda, por favor, escríbenos a barcelona.events@hardrock.com
************************
Do you want to say goodbye to the year with a big party that you will never forget?
Join us next December 31!
We have prepared a party with a special menu for the most demanding palates in which the most typical HRC products will be mixed with exotic flavors and Premium ingredients. Edible gold, foie, wasabi mayonnaise and cardamom are some of the ingredients that will turn this dinner into a legendary moment.
During dinner, we'll have live music, And at 00.00 we will welcome the year 2020 by taking the grapes following the bell tolls. We will provide everything you need: the 12 grapes, the party pack and the cava for the midnight toast to share the best wishes for the year that is about to begin.
From that moment on, DJ Ayza will take the controls of the night not to stop dancing until late at night. Because nothing better than welcoming the new year dancing and enjoying the best atmosphere.
Special menu · Live music · Wine selection · Party Pack · Lucky grapes · Special session by DJ Ayza
Price:
Main Room (upper floor): € 135 + management fees
Platinum Room (lower floor): € 120 + management fees
Check the menu here: https://cms.vizergy.com/vsites/files/5312/client_NYE_MENU_ENG_2019b.pdf
Children's Menu: € 50 + management fees
For further information, please contact us at: barcelona.events@hardrock.com
************************
Vols acomiadar l'any amb una gran festa que mai oblidaràs?
Acompanya'ns el proper 31 de desembre!
Hem preparat una festa amb un menú especial per als paladars més exigents on els productes més típics d'HRC es barrejaran amb sabors exòtics i ingredients Premium. Or comestible, foie, maionesa de wasabi i cardamom són alguns dels ingredients que faran d'aquest sopar un moment llegendari.
Durant el sopar tindrem música en directe. A les 00.00 donarem la benvinguda a l'any 2020 prenent el raïm al ritme de les campanades. Us ho donarem tot: el raïm de la sort, el cotilló i el cava per brindar i compartir els millors desitjos per a l'any que està a punt de començar.
A partir d'aquest moment, DJ Ayza prendrà els comandaments de la nit per no deixar de ballar fins ben entrada la matinada. Perquè res millor que estrenar l'any nou ballant i gaudint en el millor ambient.
Menú especial · Música en directe · Selecció de vins · Cotilló · Raïm de la sort · Sessió especial de DJ Ayza
Consulta el menú complert aquí: https://cms.vizergy.com/vsites/files/5312/client_NYE_MEN%C3%9A_CAT_2019b.pdf
Preu:
Sala Main (pis superior): 135 € + despeses de gestió
Sala Platinum (pis inferior): 120 € + despeses de gestió
Menú Infantil: 50 € + despeses de gestió