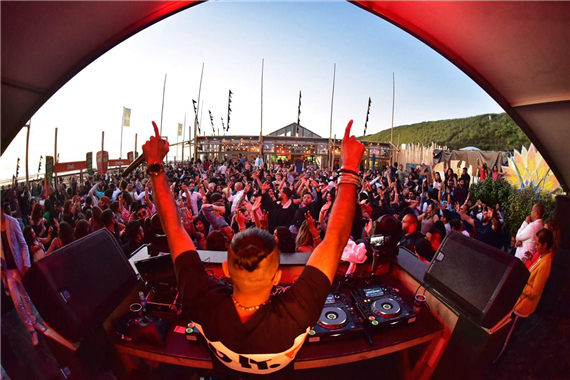 Venue
Bronze Beach, Overveen
Date
15-jun-2019 / 17:00 - 23:00
Event info
Bollywood Beach Party, a brand-new Bollywood concept, will have its ultimate edition at the massive state-of-art new beach club venue Bronze Beach in Bloemendaal aan Zee (Overveen) on Saturday 15th of June 2019! Get ready for the best Bollywood, (UK) Bhangra with a touch of R&B and House music, a great atmosphere, delicious Indian food and awesome crowd! The summer is magic!

Expect a top-notch production, special entertainment and a killer DJ line-up.
WHAT IF IT RAINS? | No need to worry. If rain is forecasted then we will put up a giant tent to cover the entire party area.

PARKING | Bloemendaal aan Zee has 2 large parking areas (P1 and P2). The parking machines accept debit cards or even more convenient for your mobile parking app. The code for P1 / P2 is 23001

PUBLIC TRANSPORT | Bus 81 goes from Haarlem station to Zandvoort station and drives by the boulevard of Bloemendaal aan Zee.

Are you traveling by train?
Then travel to Haarlem, Overveen or Zandvoort.
TICKET INFORMATION
Super Early Bird | SOLD OUT
Group Ticket [4 people] | 80% SOLD
----------------------------------------------------------------------
only presale | no doorsale | no refunds | age: 18+
This is the official ticketshop for Bollywood Beach Party. Order your tickets here and receive them directly.