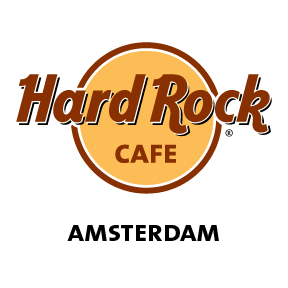 Venue
Hard Rock Cafe, Amsterdam
Date
28-nov-2019 / 12:00 - 23:00
Event info
Celebrate Thanksgiving with us! Enjoy a traditional American meal to satisfy your hunger. You can join us for lunch or dinner. Is your home far away? Make yourself feel at home at our place and join us for a legendary Thanksgiving!

We have the following dishes available:

Main Dish
Slow-roasted turkey breast, roasted fresh vegetables, home-style classic stuffing, creamy sweet potato mash, cranberry sauce finished with a traditional turkey gravy.

Pumpkin Pie
A slice of classic pumpkin pie topped with caramel sauce, toasted walnuts and house-made whipped cream.

Espresso Martini
Grey Goose Vodka, Kahlúa, fresh brewed espresso shaken until frothy and chilled.

--

Choose from the following combinations:

2 Courses / €27.40
Main Dish + Pumpkin pie

3 Courses / €40.40
Main Dish + Pumpkin pie + Espresso Martini

Kids Menu / €15.95
Main Dish

We hold allergy information for all menu items, please speak to your server for further details. If you suffer from a food allergy, please ensure that your server is aware at the time of order.