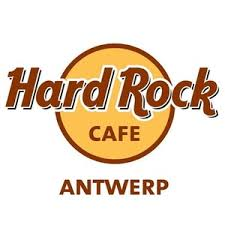 Venue
Hard Rock Cafe Antwerp, Antwerpen
Date
31-dec-2018 / 19:00 - 03:00
Event info
NEW YEAR'S EVE MENU 2019
Olives/Pretzels/Nuts available on every table
APPETIZERS:
Lil House Salad
or
Chicken Tupelo
MAIN COURSE:
Grilled Salmon with Mashed Potatoes and seasonal vegetables
or
NY Strip Steak served with Seasoned Fries and grilled vegetables
or
BBQ Combo
or
Twisted Mac, Chicken and Cheese Pasta
or
Legendary Burger
or
Black Bean & Quinoa Burger
or
Chicken Caesar Salad
DESSERT:
Lil Brownie
Toast with bubbles at midnight. Unlimited water and soft drinks. One bottle of wine every two purchased menus.
Rock power band Ember, playing live from 9PM until midnight.
Dance party music from Midnight until 3AM.
Price per person: 75€*, kids under 12YO 55€*
Party only ticket: 15€*, including a toast with bubbles.
*Please note that these are non refundable rates, which means there will be no refund in case of cancellation or modification.
Need more information? Send us an email at Leandro.Targon@HardRock.com