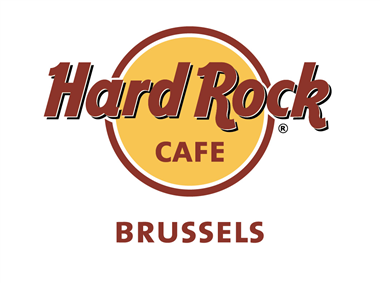 Venue
Hard Rock Cafe Brussels, Brussels
Date
31-dec-2019 01-jan-2020
Event info
NEW YEAR'S EVE MENU 2019
Parsnip Soup
Parsnip Soup spiced with cumin, mustard with a hint of chili, garnished with sour cream and parsnip crisps
?
Caesar Salad Bruschetta
Crisps artisan bread topped with romaine tossed with classic Caesar dressing, candied bacon & parmesan crisps, finished with a sweet balsamic glaze.
?
Bordeaux burger
Our signature steak burger topped with a Bordeaux fig jam, caramelized onions & creamy goat cheese on a freshly toasted bun, served with seasoned fries and chipotle aioli for dipping
OR
New York strip steak with marinated mushrooms
USDA Choice 12 oz NY strip steak, grilled and topped with mushrooms marinated in a smoked bacon and bourbon sauce, served with loaded mashed potatoes and fresh vegetables.*
OR
BBQ Grilled Chicken
Grilled chicken layered with signature spices and our signature barbecue sauce, served with Yukon Gold mashed potatoes and fresh vegetables.
OR
Grilled salmon
Seasoned and grilled then topped with our chipotle aioli and served with grilled lemon, Yukon Gold mashed potatoes and fresh vegetables.*
OR
Moving Mountains(R)Burger
100% plant-based patty, topped with cheddar cheese and a crispy onion ring, served with leaf lettuce and vine-ripened tomato
?
Trio of desserts
Lemon and vanilla panna cotta, Homemade donut coated with rum and chocolate sauce and sprinkles, Mango and coconut fool topped with fresh raspberries and meringue
Glass of prosecco at Midnight
Open bar (draft beer, house wine, house spirits, sodas & water)
DJ Party from midnight until 4am
?
Price per person: 139€*
Kids up to 12 are also welcomed with a special menu (see next page) at 30€*
?
Teenagers (12+) are welcomed with a special menu (see next page) AND a non-alcoholic open bar at 65€
*Contains nuts or seeds. * These items contain (or may contain) raw or undercooked ingredients. Consuming raw or undercooked hamburgers, meats, poultry, seafood, shellfish or eggs may increase your risk of foodborne illness, especially if you have certain medical conditions.. Additional nutritional information is available upon request.

SPECIAL MENU FOR KIDS & TEENAGERS
Lil Caesar
OR
Lil House Salad
?
Twisted Mac & Cheese
OR
Full Rack of Bar-B-Que Ribs
OR
Hickory Bar-B-Que Chicken
OR
Veggie Leggie Burger
OR
Chicken Caesar Salad
OR
Legendary Burger
?
Trio of desserts
Lemon and vanilla panna cotta, Homemade donut coated with rum and chocolate sauce and sprinkles, Mango and coconut fool topped with fresh raspberries and meringue
Non-alcoholic open bar (cocktails + soft drinks) for teenagers (12+)
Unlimited soda for kids (up to 12)
Price per person:
65€ for teenagers (12+)
30€ for kids (up to 12)