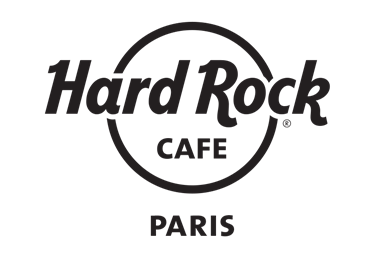 Venue
Hard Rock Cafe Paris, paris
Date
29-okt-2017 / 09:00 - 11:00
Event info
HALLOWEEN Pour Enfants avec El Dia De Los Muertos:
Pour celebrer Halloween pour Enfants, Hard Rock Cafe et "Que La Fete COmmence" font faire parvenir vos "Lil' Monsters" au sein de la celebre fete mexicaine : Le Jour des Morts. Le tout dans une ambiance animee, decoree en l'honneur de la journee des Saints.
Presence de comediens, d'animateurs, de maquilleuses et differents stand comme l'atelier SCRAPBOOKING HALLOWEEN: drôle, coloré et créatif. Du papier, des tampons, des stickers, du tissus, des boutons et une touche d'encre…. Il suffit d'apporter vos photos pour repartir avec une création originale (page, mini album, cadre personnalisé)
De 09h a 11h15, venez partager autour d'un petit dejeuner buffet sucre/sale, cet evenements.
Pour les plus gourmands au Menu:
Œufs brouillés /Mini Saucisses (porc ou volaille) /Bacon / Pommes paillasson Mini Brownies / Mini viennoiseries
Clémentines ou fruit de saisons , Bonbons
Sodas, jus d'orange & jus de pomme.
Café, Thé et Chocolat Chaud
(Billet non remboursable, non modifiable. Presentation du voucher obligatoire.)
HALLOWEEN For Kids "El Dia De Los Muertos":
To celebrate Halloween , Hard Rock Cafe will make your "Lil 'Monsters" have a journey to the famous Mexican Day: "El Dia De Los Muertos":
Enjoy an animated atmosphere, decorated in honor of this special day. Your kids will share this moment with comedians, animators, make-up artists and different booths such as the SCRAPBOOKING HALLOWEEN workshop: funny, colorful and creative. Paper, tampons, stickers, fabrics, buttons and a touch of ink ....
Just bring your photos to allow your kids to create something original
From 09h to 11h15, come and share with us our Breakfast Sweet & Salt buffet
On the menu:
Eggs / Mini Sausages (Pork or Poultry) / Bacon
Mini Viennoiseries / Mini Brownies
Season fruits, Candies
Sodas,Orange & Apple juices,

Coffee, Tea, Hot Chocolate
(Non-refundable ticket.

Voucher must be shown to the Hostess)