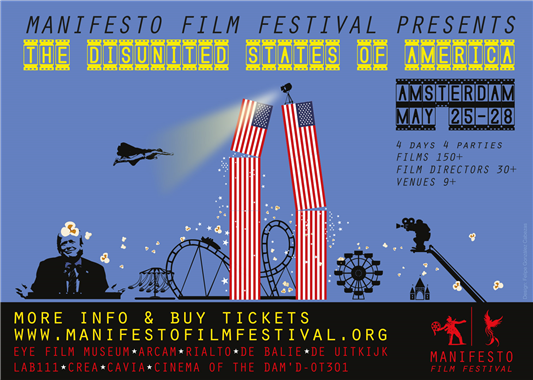 MANIFESTO Film Festival Amsterdam 25 - 28 MAY 2018 - MANIFESTO 4 days FULL PASS
Venue
9 different venues, AMSTERDAM
Date
25-mei-2018 28-mei-2018 / 10:00 - 23:55
Event info
4 days PASS: Never wait in line! Passholders enjoy:
Access to all festival screenings, parties*

and

events*
Limited quantity available.
*May excludes certain screenings, private events and receptions. Some events, programs, and screenings may require additional RSVP in order to attend.
See our website for details on times and location. http://manifestofilmfestival.org/
This is the official ticketshop for MANIFESTO Film Festival Amsterdam 25 - 28 MAY 2018. Order your tickets here and receive them directly.