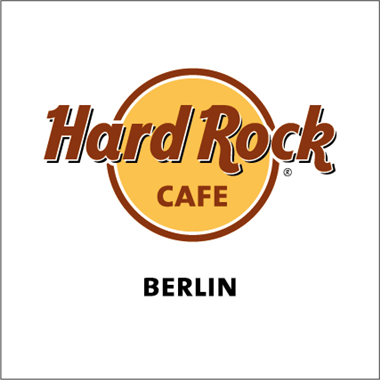 Venue
Hard Rock Cafe Berlin, Berlin
Date
25-nov-2021 / 12:00 - 23:55
Event info
JOIN US FOR THANKSGIVING!
We will be celebrating THANKSGIVING on November 25th all day with a
traditional Thanksgiving menu: 25.70 €
Main course:
Freshly Sliced Turkey - served with stuffing, mashed sweet potatoe, fresh vegetables and cranberry sauce.


Dessert:
Pumpkin Pie
>> Reservation is valid for the chosen time only! <<
>> For further information: berlin_events@hardrock.com <<
Please note: As tickets are non-refundable, if you can't attend the event due to sickness etc., we are happy to send you a gift voucher with the paid amount to redeem at a different occasion.
Contact us at berlin_events@hardrock.com
***
FEIERT THANKSGIVING MIT UNS!
THANKSGIVING findet am 25. November 2021 ganztägig statt.
Auch in diesem Jahr servieren wir wieder unser traditionelles Thanksgiving-Menü.
>>>Thanksgiving 2-Gang Menü: EUR 25.70 <<<

Hauptgang:
Freshly Sliced Turkey - Truthahnfleisch in Scheiben. Serviert mit traditioneller Füllung, Süßkartoffelpürree, frischem Gemüse und Preiselbeeren.
Dessert:
Pumpkin Pie - Kürbiskuchen

>> Reservierung gilt nur für die ausgewählte Zeit! <<
>> Weitere Informationen: berlin_events@hardrock.com <<
Hinweis: Da die Tickets nicht erstattbar sind, könnt Ihr einen Gutschein über den bezahlten Betrag erhalten, sollte die Familie z.B. krankheitsbedingt nicht kommen können. Kontaktiert uns unter berlin_events@hardrock.com!