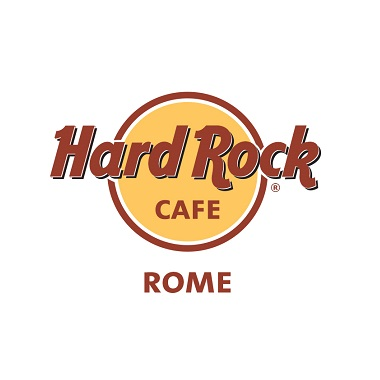 Venue
HARD ROCK CAFE ROME, ROME
Date
05-sep-2018 06-sep-2018
Event info
FREDDIE FOR A DAY 2018 - Wednesday 5th SEPTEMBER 2018
Join us to celebrate a memorable day in honour of Freddie Mercury and his 72nd birthday together with the charity organization Mercury Phoenix Trust, set up in 1992 in memory of Freddie Mercury and responsible for raising awareness and funding charities globally in the worldwide fight against HIV.
We're ready to offer you a great day full of activations that will take place at our Cafe in Via Veneto!
Full program of the day:
- Photo-shooting corner with Freddie 72nd birthday celebration cake;
- Contest for the best Freddie Mercury look-alike;
- Rock Quiz (all proceeds go to Mercury Phoenix Trust) with prizes to be won;
- Get Freddie moustaches from our Rock Shop at €2 all day long!
- During the evening there will be on stage the amazing cover bands
QueenRocks
,
EVERQUEEN
!
- Special Freddie for a day Menu at € 32 pp with 1 moustaches pair included;
- 2for1 on Nastro Azzurro bottled beer!
- 2 Slots for reserving: 20.00 - 22.00; 22.30 - 00.30
- Limited edition FFAD pin purchasable at € 13.95 in our rock shop!
#AreYouReadyToFreddie?
FREDDIE FOR A DAY MENU 2018
CHOICE OF STARTER:
LIKE THE WINGS OF BUTTERLY
Crispy Buffalo style cauliflower "wings" served with blue cheese, celery and carrot sticks or classic chicken wings
Or
I WANT TO BREAK FREE CHICKEN
Hand-breaded, lightly fried tenderloins of chicken, served with mustard and hickory barbecue sauces
CHOICE OF ONE MAIN COURSE:
LEGENDARY® FREDDIE BURGER
1/2-lb burger topped with smoked bacon, Cheddar cheese, golden fried onion ring, crisp lettuce and vine-ripened tomato.
or
ANOTHER ONE BITES THE DUST BURGER
1/2-lb burger Topped with spicy fried onions, fried jalapeños, pepper Jack cheese with arugula, vine-ripened tomato and sriracha mayo.
or
DON'T STOP ME NOW
Cavatappi macaroni tossed in a three-cheese sauce with diced red peppers, topped with Parmesan parsley bread crumbs and grilled chicken breast.* Substitute BBQ pulled pork
or
THIS THING CALLED PORK
Hand-pulled smoked pork with our signature sweet BBQ sauce, served on a toasted bun with creamy, classic coleslaw and sliced apples.
or
THE SHOW MUST GO ON SALAD
Grilled chicken, fresh avocado, corn, black beans, Monterey Jack cheese, pomegranate seeds, and crispy pepitas on a bed of fresh mixed greens tossed in a creamy ranch dressing.
CHOICE OF 1 BEVERAGE:
Pepsi, Pepsi Max, 7 Up, Schweppes Orange
*included in the price you will receive the legendary Freddie moustaches (2 euros) whose entire proceeds will be donated to the Mercury Phoenix Trust.
THE FIRST TIME SLOT FROM 20 to 22 IT''S NOW SOLD OUT! HURRY UP WITH THE SECOND SLOT FROM 22:30 to 00:30 BEFORE GETS IT GOES!