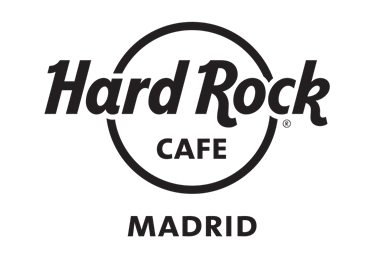 Venue
HARD ROCK CAFE MADRID, Madrid
Date
02-mei-2019 / 21:30 - 23:55
Event info
Una noche para ir calentando motores antes de la gran cita en Madrid en la que los fans de la banda disfrutarán de una cena temática con la actuación en directo de METALMANIA , sorteos de material exclusivo y muchas sorpresas.
Tendrá lugar el 2 de Mayo a partir de las 21.00 horas en Hard Rock Cafe Madrid (paseo de la Castellana nº2).
El aforo es limitado.
El ticket incluye:

- Acceso a la fiesta

- Cena con un menú estilo cóctel compuesto de
· Wasting my chicken
· Spring out the Roll
· Sandwich Pork'Em All
· Selección de mini burgers:
· Mini burger, rise!
· Veggie
· Danish Cheese burger Ulrich
1 cerveza "Enter Night" o 1 Pepsi "Kirk-Cola"

**********
- Cervezas y combinados a precios especiales.

- Concierto de METALMANIA - Actuación tributo a Metallica

- Sorteos de material exclusivo de Metallica

Para cualquier duda, puedes ponerte en contacto con sita.bello@hardrock.com

Organizan Hard Rock Cafe Madrid y Metallica España - MetallitariuM Local Chapter #351
Con la colaboración de emp-online.com, MetalmaniA - "Metallica Show", Enter Night, Marshal, EMP, Sadhill, Malpaso y Mariskal rock.
CONDICIONES: entradas no reembolsables
This is the official ticketshop for Hard Rock Cafe Madrid. Order your tickets here and receive them directly.