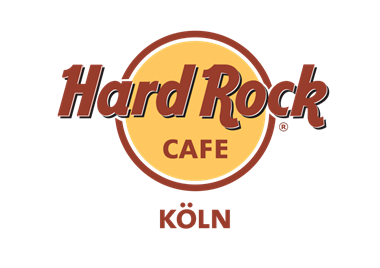 Venue
Hard Rock Cafe Köln, Köln
Date
31-dec-2018 01-jan-2019
Event info
Food Service
1st Course: Aperitif (one choice)
· Tortilla Soup with chicken
· Tomato Basil soup
2nd Course: Starter Plate (one choice)
· Wings around the world – Buffalo, Moroccan, Asian
· Grilled Ratatouille Wrap – Veggie
· Shrimp Caesar Salad
3rd Course: Main Courses (one choice)
· Herb Grilled Chicken with mushrooms, mashed potato and vegetable
· Legendary Burger
· Smoke house selection with the choice of ribs and pulled pork as duo combo
· Grilled salmon steak with grilled vegetables and mashed potatoes
· NY Strip steak with sauce moutarde, caramelized onions, garlic mashed potatoes and green beans
· Roasted vegetable pasta
4th Course: Dessert (one choice)
· Apple Cobbler with vanilla ice cream
· Oreo Cheese cake
Beverages
· Welcome drink Hurricane Cocktail or non alcoholic Fruit Punch (one choice)
· Bottle of Red or White wine, or bottle of Prosecco for each two persons
· Free service of Soda and Water
· Glass of Prosecco per person for the midnight toast
Kids (from 02 to 11 years old)
Aperitif
· San Francisco
· 2 courses from the HRC Kid´s Menu
· Dessert Kids Sundae or Kids Milk Shake
Drinks
· Free service of soda, juice and water.
Amenities:
· Menu includes party bag and free access for the After Midnight Party with our Resident DJ.
Price:
2nd Seating: 20:30 to closing hour
Adult: 75€
Kids: 25€
NEW YEAR´S BAR from 10:00 PM
Tickets for Bar includes two 0.2CL Sion Kölsch
Ticket price: 10€.