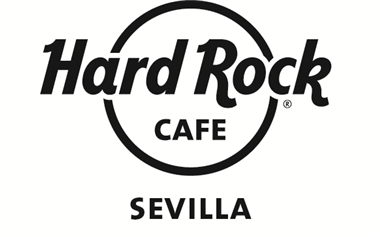 Venue
Hard Rock Cafe Sevilla, Seville
Date
04-feb-2018 05-feb-2018 / 19:00 - 04:00
Event info
¡SE ACERCA LA GRAN FINAL!
Disfruta del partido en nuestra pantalla gigante y vívelo en el mejor ambiente.
El próximo domingo 4 de febrero celebraremos, como es ya tradición, nuestra noche anual de Fútbol Americano.
Podrás ver el partido entero en todas las pantallas del Cafe, y además, ponemos a vuestra disposición distintas opciones de menú para esa noche.
*En caso de cancelación, no se devolverá el dinero*
"The Big Game Bar", incluye:
Reserva de mesa alta en nuestro Patio Bar a partir de las 22:00 h hasta fin del partido

Elegir 1 de nuestros snacks especiales: Hot Dog, nachos con guacamole o alitas de pollo.

1 cerveza Estrella Damm.

Precio por persona 8€ IVA incluido
"The Big Game Menu", incluye:
Reserva de mesa a partir de las 19:00 h hasta fin del partido

Menu Big Game

2 bebidas a escoger entre cerveza Estrella Damm , Vino Rioja Tinto o Blanco, Refrescos Variados o Agua Mineral

Precio por persona 30€ IVA incluido
MÁS INFORMACIÓN Y RESERVAS: seville.sales@hardrock.com // Tel: 95 422 01 26
-------------------------------------------------------------------------------------------------------------
¡THE BIG GAME IS COOMING!
Enjoy the match in our big screen and live a great party.
Hard Rock Cafe Seville will host once again the great celebration of American Football! We will retransmit the grand finale on all the Cafe screens and in our Big Screen.
Enjoy our special menu, which the most typical American cuisine specialties for such special night, with beer promotions and different option menus.
* In case of cancellation, the money will not be refunded *
"The Big Game Bar", include:
High table reservation in Patio Bar área from 22:00 h until the end of the match

One choice from our specialties snacks: Hot Dog, guacamole & chips or chicken wings

1 Estrella Damm beer.

Price per person 8€ VAT Included
"The Big Game Menu", include:
Table reservation from 19:00 h

until the end of the match

Menu Big Game

2 choice drinks from Estrella Damm beer, red or white wine, sodas or water.

Price per person 30€ VAT Included
FOR MORE INFORMATION AND RESERVATION CONTACT US: seville.sales@hardrock.com // Tel: 95 422 01 26