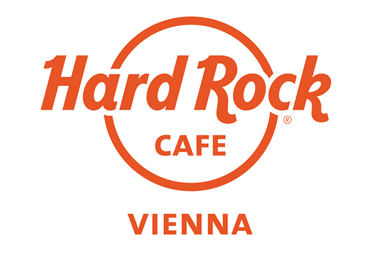 Venue
Hard Rock Cafe Vienna Restaurant, Wien
Date
04-feb-2018 / 22:00 - 04:00
Event info
Achtung: Falls Sie als große Gruppe kommen möchten, bitte entweder alle Tickets auf einmal kaufen oder – sobald Sie Ihr individuelles Ticket gekauft haben – eine Email an vienna.reception@hardrock.com schreiben und (a) mitteilen, wie viele Personen insgesamt in Ihrer Gruppe sind und (b) die Namen der anderen Personen, die an Ihrem Tisch sitzen sollen. Leider kann Ihnen das Hard Rock Cafe Vienna andernfalls nicht garantieren, dass Sie in Ihrer Gruppe an einem Tisch zusammensitzen. Vielen Dank für Ihr Verständnis.
Attention: if you are planning on coming as a large group you must either purchase your tickets all together, or email vienna.reception@hardrock.com as soon as you purchase your individual ticket, indicating (a) how many people are in your group and (b) the names of the other people at your table. If this is not done, Hard Rock Cafe Vienna cannot guarantee seating groups together correctly. Thank you for your understanding.

***
Big Game 2018 im Hard Rock Cafe Vienna
Sponsored by Eat the Ball, Pepsi, and Bud Beer.
Am 4. Februar findet wieder das größte amerikanische Sportereignis des Jahres statt! Und wo lässt es sich den insgesamt 22 Feldspielern besser zujubeln als dort, wo Amerika in Wien zuhause ist: im Hard Rock Cafe Wien!
Erlebt das größte amerikanische Sportereignis des Jahres im echten "American Style" und schaut euch das sportliche Megaspektakel auf allen unseren Screens, in englischer Sprache und live übertragen aus den USA an!
Neben dem Spiel sorgt ein köstliches All You Can Eat & Drink Buffet sowie eine spektakuläre Cheerleader Show für die einzigartige und authentische Stimmung! Wir freuen uns auch besonders, die diesjährige Halftime-Show mit euch gemeinsam zu erleben - heuer mit Pop-King Justin Timberlake, von dem es im Hard Rock Cafe Wien ein Original-Memorabilia gibt.
WO: Hard Rock Cafe Vienna | Rotenturmstrasse 25, 1010 Wien
WANN: Sonntag, 4. Februar 2018 | ab 22:00
PREIS: 63 EUR pro Person inkl. Essen und Getränke (Bud Bier und Soft Drinks)
Texas-Style Macaroni Salad
Tupelo (Chicken Tenders) Bucket
Die ganze Nacht: All-You-Can-Drink Bud Bier & Soft Drinks
Big Game 2018 at the Hard Rock Cafe Vienna
Sponsored by Eat the Ball, Pepsi, and Bud Beer.

Experience the biggest night in American sports live on our screens (with original US-commentary in English), accompanied by an All You Can Eat Buffet, and unlimited Pepsi & Bud Beer.
WHERE: Hard Rock Cafe Vienna | Rotenturmstrasse 25, 1010 Wien
WHEN: Sunday 4th February 2017 | 10:00PM
Texas-Style Macaroni Salad
Halftime until the End of the Game:
Tupelo (Chicken Tenders) Bucket
All Night Long: All-You-Can-Drink Bud Beer & Soft Drinks